12 CME credits are now being offered with successful post-test scores
Topics Covered In The Book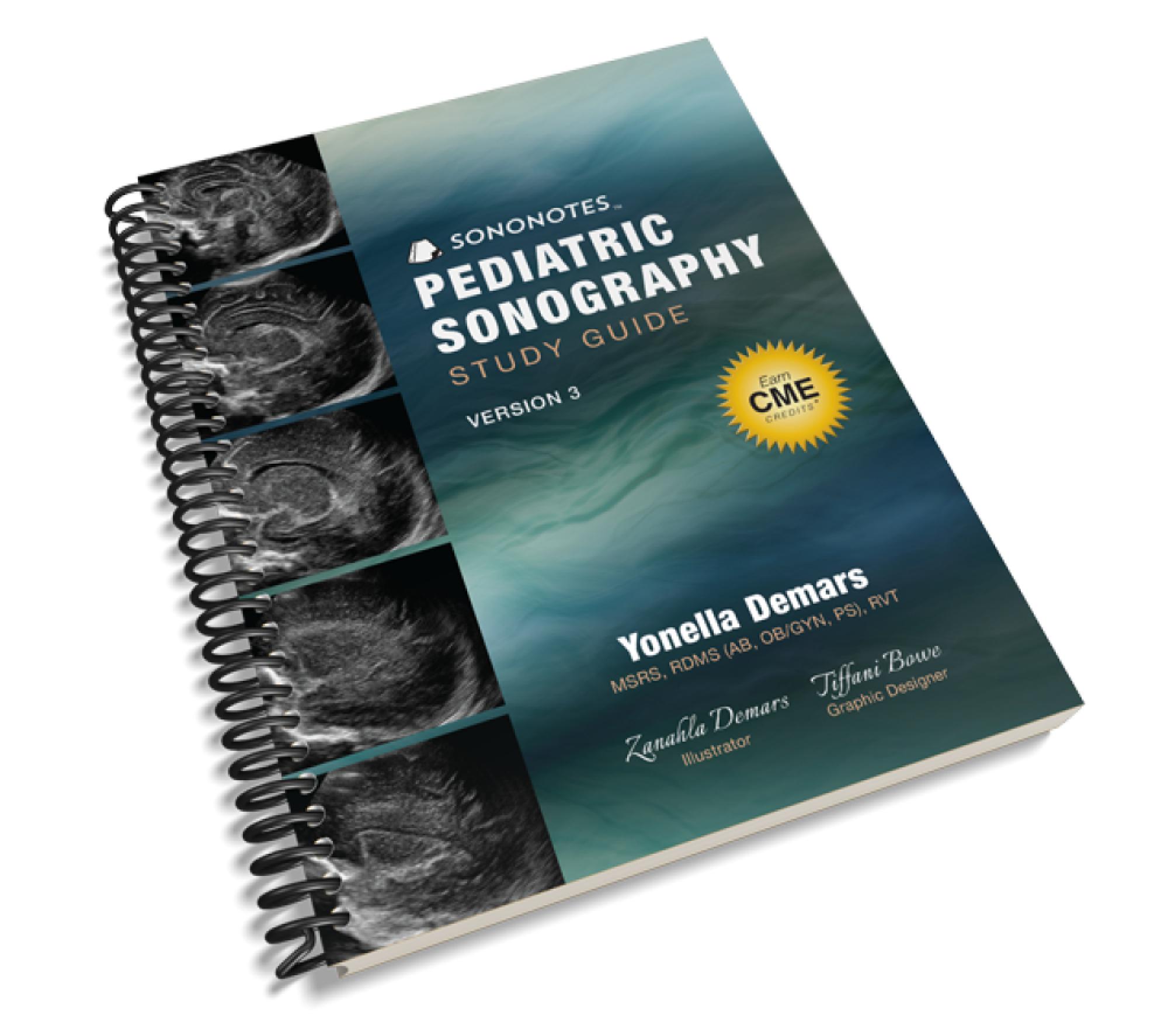 Subscribe To Our Newsletter
Get updates and special offers
Buy a copy of the book in Spiral Bound or Digital Format
Spiral Bound and eBook Bundle
Yonella Demars MSRS RDMS (Ab, Ob/Gyn, PS) RVT

A native of Savannah Georgia, Yonella has been a sonographer for over 12 years. Her first year as an ultrasound clinical preceptor she was awarded "Clinical Preceptor of the Year". After successfully being a contributing author of a recent ultrasound textbook she worked on creating SONONOTES™ Pediatric Sonography Study Guide. She holds membership with the SDMS and actively participates in local and international professional conferences. Many would say she is outgoing, self-motivating, compassionate and truly committed to teaching. She is the program director of a CAAHEP accredited sonography program that she designed. Yonella's educational experience includes a Bachelors and Masters Degree in Radiologic Sciences with concentrations in Diagnostic Medical Sonography and Health Administration respectively, and she will be defending her dissertation for her doctorate degree in Fall 2021 where she will obtain a PhD in Health Related Sciences and a graduate certificate in real estate.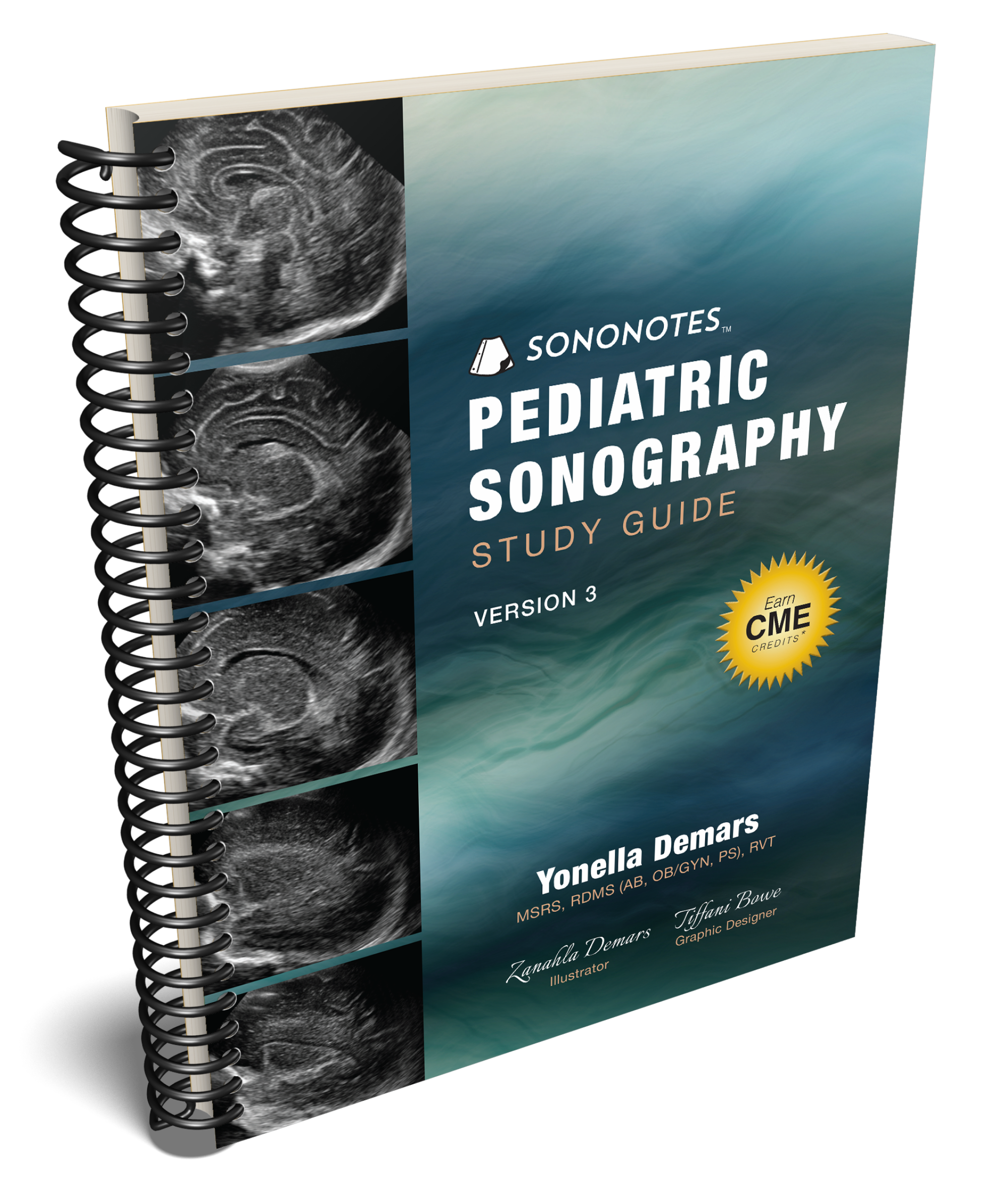 What Our Readers Are Saying
"We find out 60 days after we take it. It was tough but I think I did well enough to pass….Sono Notes Peds review is a MUST. She covered a lot that was on the exam. Yonella Demars thank you!!!"
"I purchased this today….I highly recommend it for those working in a pediatric setting or studying for their peds registry. Well written, great images, organized and very informative. This is a fantastic review book!!"
"I have purchased it and it was GODSEND-it came out 2 weeks prior to my exam and as you know study material for PS doesn't exist aside from text books, this is the only honed in, registry prep currently out there that I know of and I passed! A lot of what was on the exam was covered in this review, Good Luck!!"
A must have for those wanting the "need to know" of pediatric ultrasound exams!
This is a great resource!!! Used this to study and passed!
I highly recommend this study guide! This came out a couple weeks before I took my Pediatric exam, it was perfect timing. It was a great review to help make sure I covered all areas… and I PASSED! Thanks for such a great review!!!!!
I found your book very well written and correlated well with the board.
It was awesome. I took the peds boards and passed!
"…thank you for such as well organized straight forward study guide. The post-test was a great review on its own."
"Your book is all is used to study and I just wanted to say thank you for such great study material"
"Loved sono notes. I passed."
"I highly recommend this guide"
"Study SONONOTES, it breaks it down and focuses on the most common things"
"I passed using only SONONOTES"